Aeration and irrigation
Many (young) trees, shrubs and hedges in the urban environment suffer from drought or lack of oxygen. Efficient aeration and irrigation is vital to support trees in the pavement. With highly effective aeration and irrigation systems from GreenMax, trees in the infrastructure get extra water and oxygen.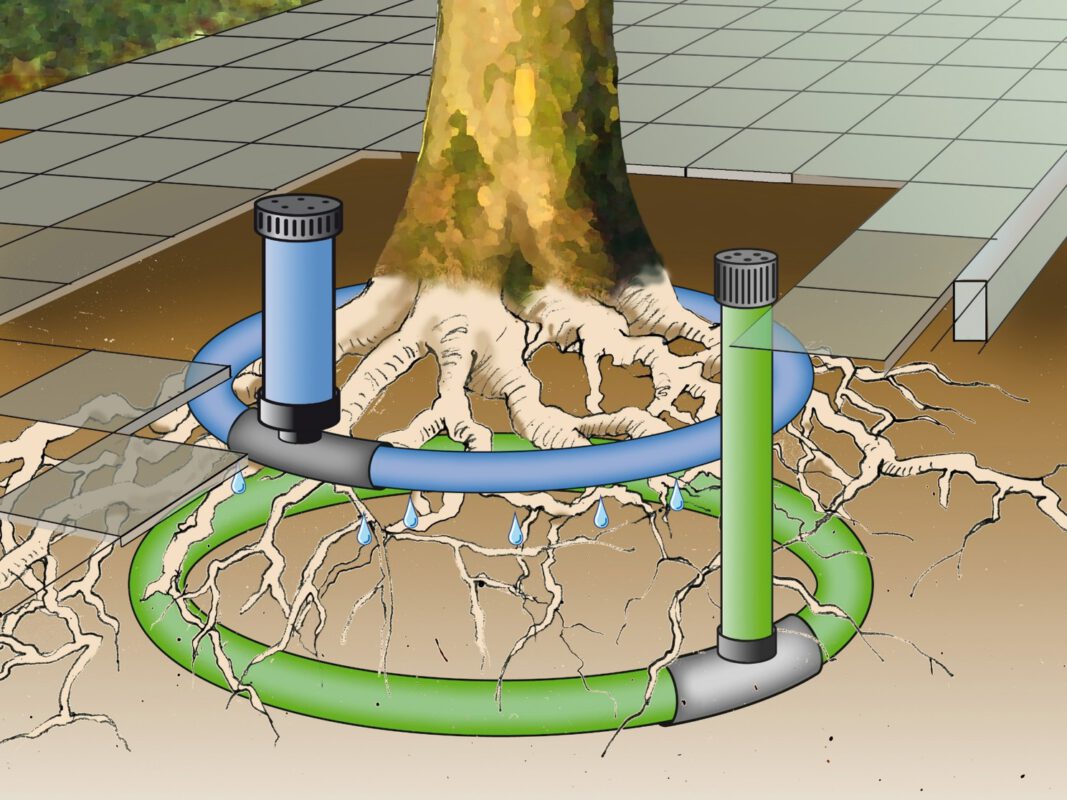 AERATION & IRRIGATION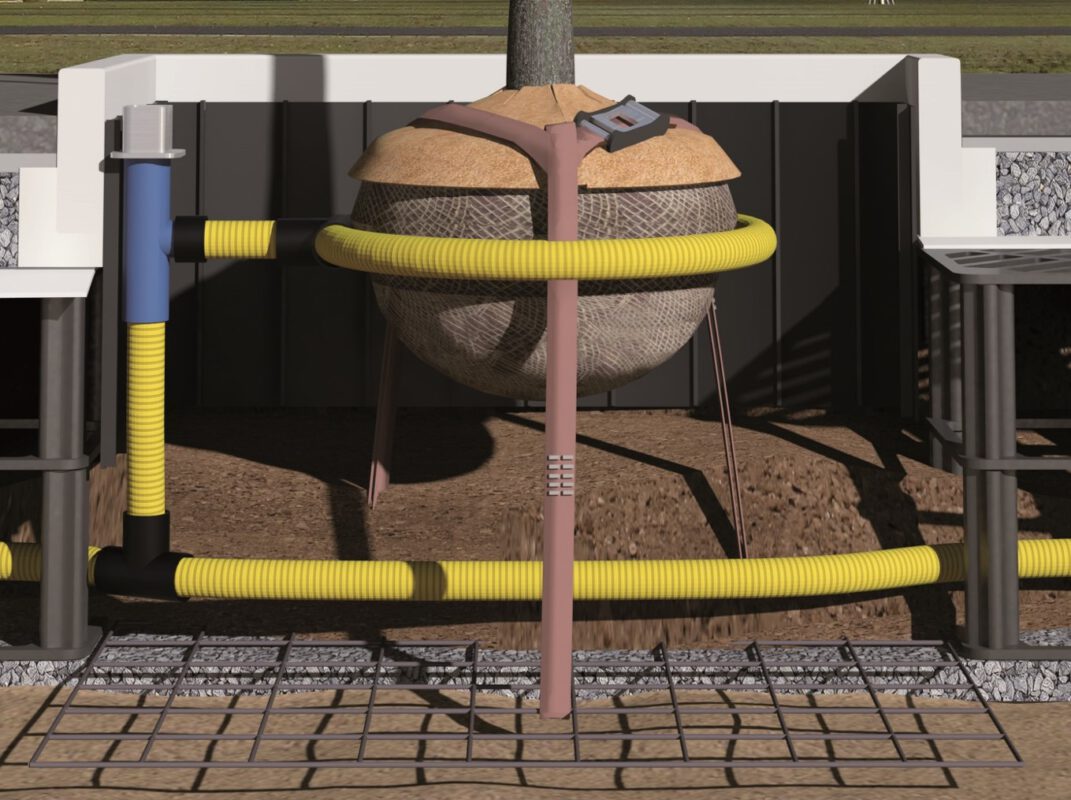 COMBINATION SYSTEM (LUWA)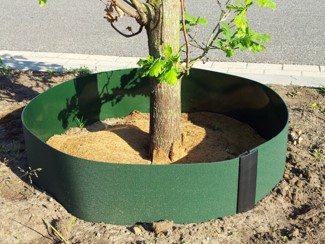 WATERING EDGE
Aeration
Too much underground compaction leads to drought and too little oxygen for the tree. GreenMax offers effective solutions to provide trees with extra oxygen, such as the AirMax aeration system. This aeration system is placed under the root ball/roots in the planting area to provide the deeper roots with extra air. The AirMax 45 aeration system is standard 45% perforated, impact-resistant and surrounded by a nylon stocking. This creates extra diffusion.
Irrigation
Due to a disturbed soil structure and/or hardly any penetration of rainwater, many (young) trees in the urban environment have to contend with drought. Because of this drought, young trees take root poorly or are stressed, which results in a decrease in vitality and makes trees susceptible to disease, pests and death. GreenMax offers various watering options for trees in the urban environment. The AquaMax irrigation system can be used in planting beds as well as in paving. The watering pipes are equipped as standard with a nylon, coconut or polypropylene filter cloth, so that the infiltration of water takes place evenly.
Another very effective solution for watering trees is the watering edge. The watering can is fixed around the tree and has a large water storage capacity, which is easy to fill with water.
Then there is the AquaBag, a water bag that is attached to a tree pole or tree trunk and which drips empty at the roots in 6 to 10 hours. This gives the tree plenty of time to absorb the water.
Combination system
GreenMax also offers a combination system with both air and water supply for the tree. With known systems, there is a risk of watering through the aeration tube. This was the starting point for the development of the LUWA system. The GreenMax LUWA system combines the aeration and watering system, so that no water enters the aeration tube underneath.
Product information
Check all the information about our products for irrigation and aeration in our brochure. Do you have any questions or are you interested in our products? Please contact us and we will be happy to help.
VIEW BROCHURE
Our products for aeration & irrigation