It is very important for young plants to take root firmly at an early stage. Prevent dehydration or overwatering of your newly planted trees with the AquaBag.
The AquaBag is a slow release bag, which drips water around the trunk of the tree for 6 to 10 hours. This prevents the water from draining away, thereby giving the tree plenty of time to absorb all the water it needs.
The bag is easy to attach around the tree by means of a zipper.
Fill the AquaBag with water once or twice a week for optimal growth (use clean water to ensure that the holes of the AquaBag do not become clogged).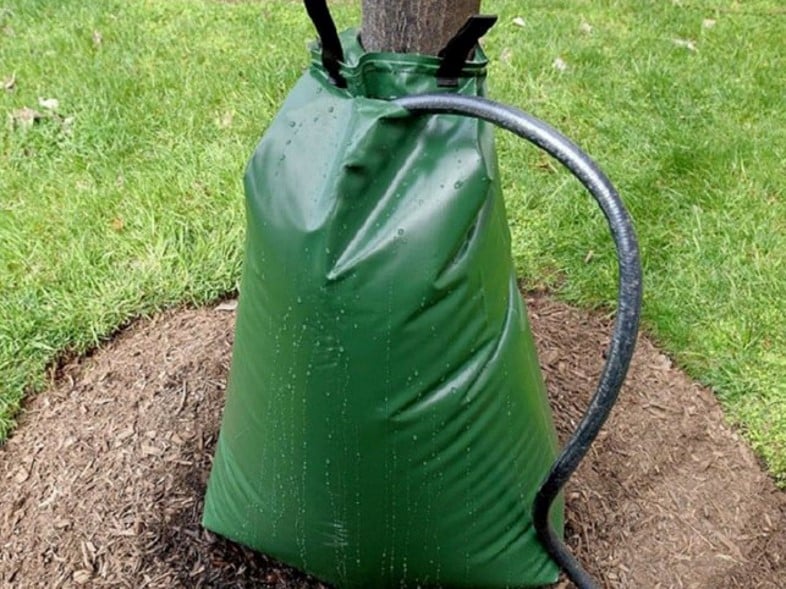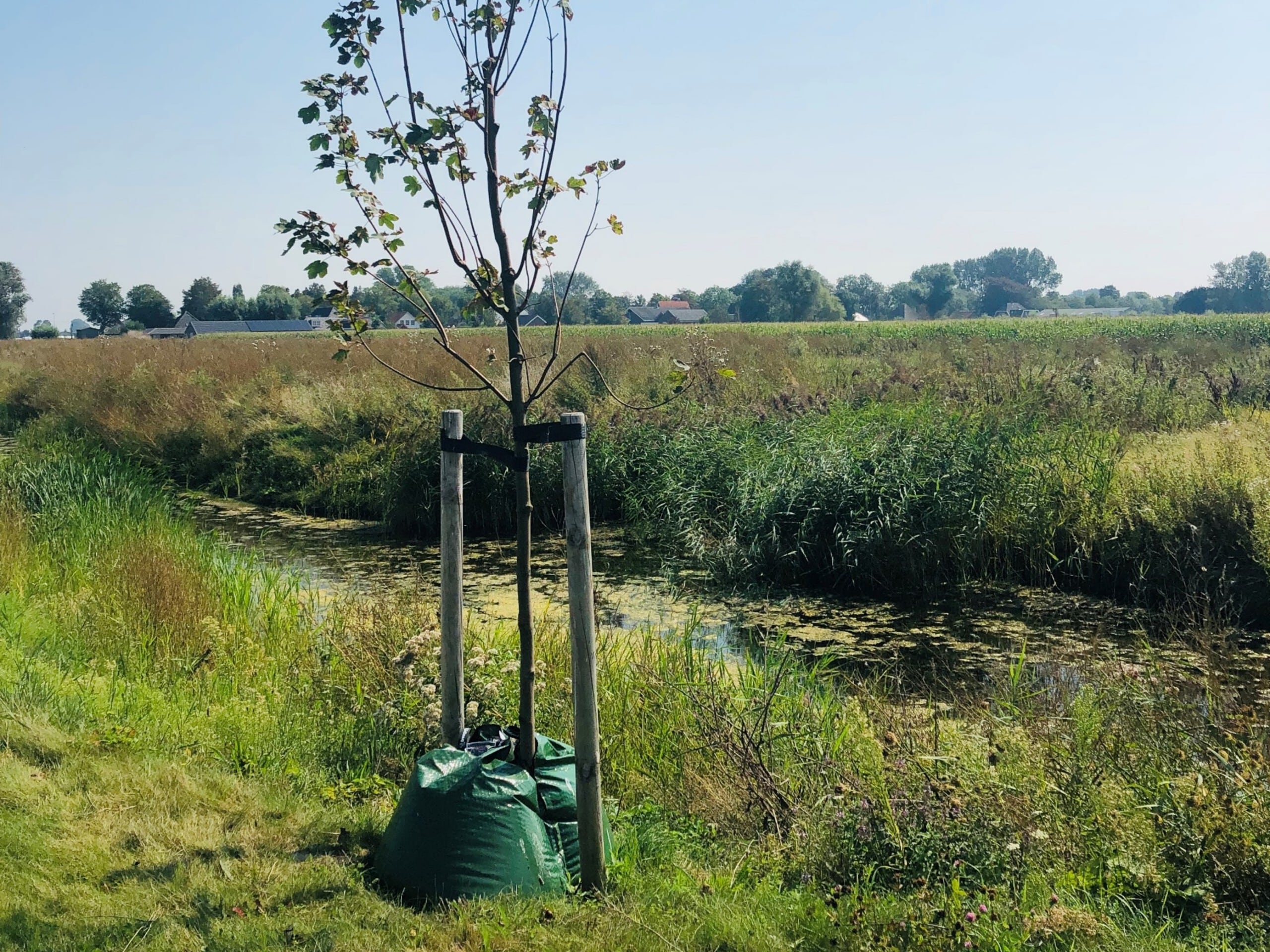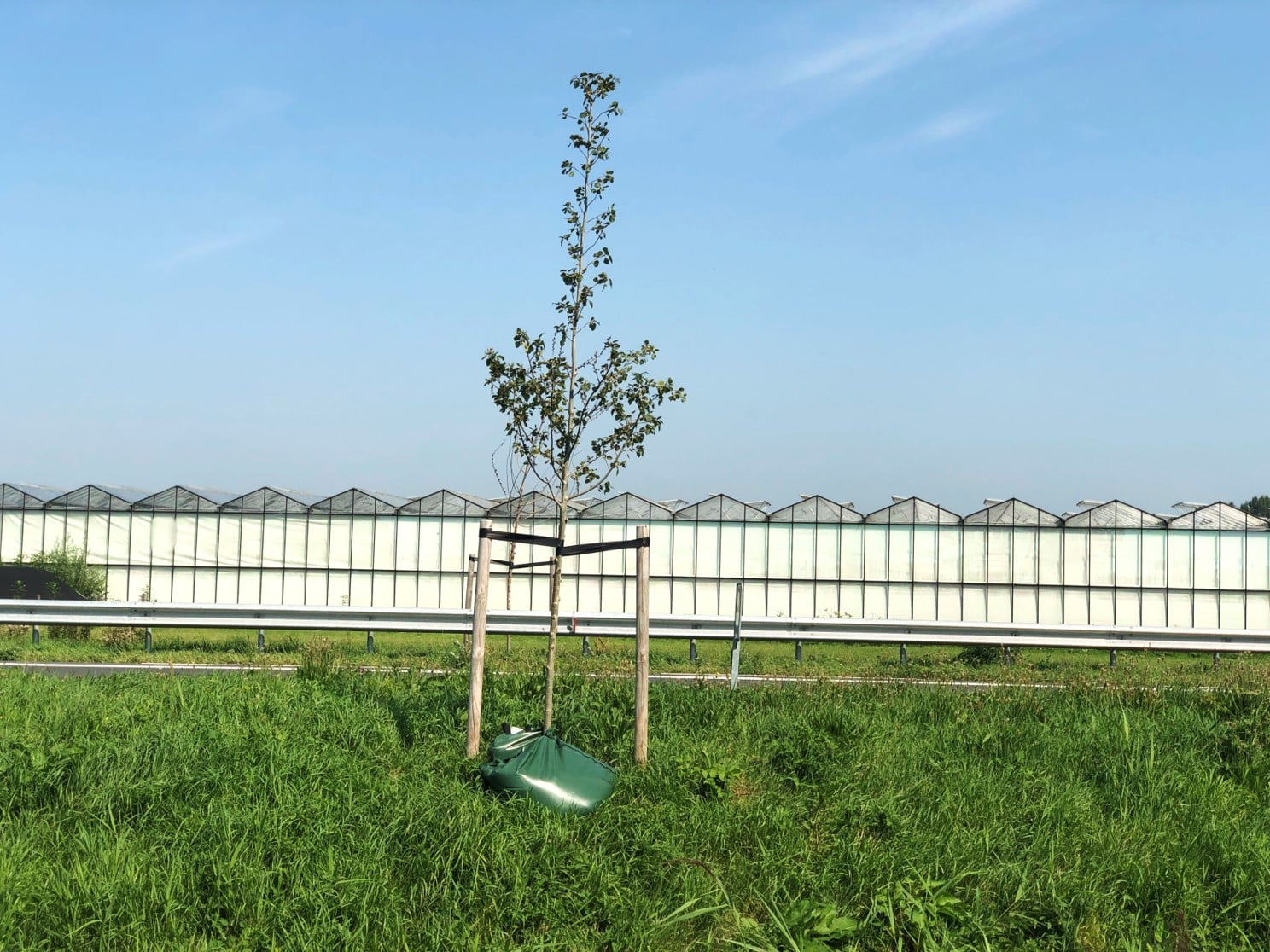 AquaBag features
Volume: 75 litres
Easy to install
Reusable
One or more AquaBags per tree
Can be used for trees or shrubs
Do you have any questions or are you interested in our products? Please contact us and we will be happy to help you.